"National River ranching program" helps in rejuvenation and conservation of Gangetic carps for young researchers

Barrackpore, 3rd August 2022
Shri. Ramniwas Yadav, I.A.S., Deputy Commissioner, Sahibganj district of Jharkhand inaugurated the National Ranching Program launched by the ICAR-Central Inland Fisheries Research Institute, Barrackpore, Kolkata on 2nd August 2022. The program was attended by District Fisheries Officer, Sahibganj and Shri. Ashok Choudhury, Chairman (Jharkhand Eastern Gangetic Cooperative Society Limited) and more than hundreds of fishers.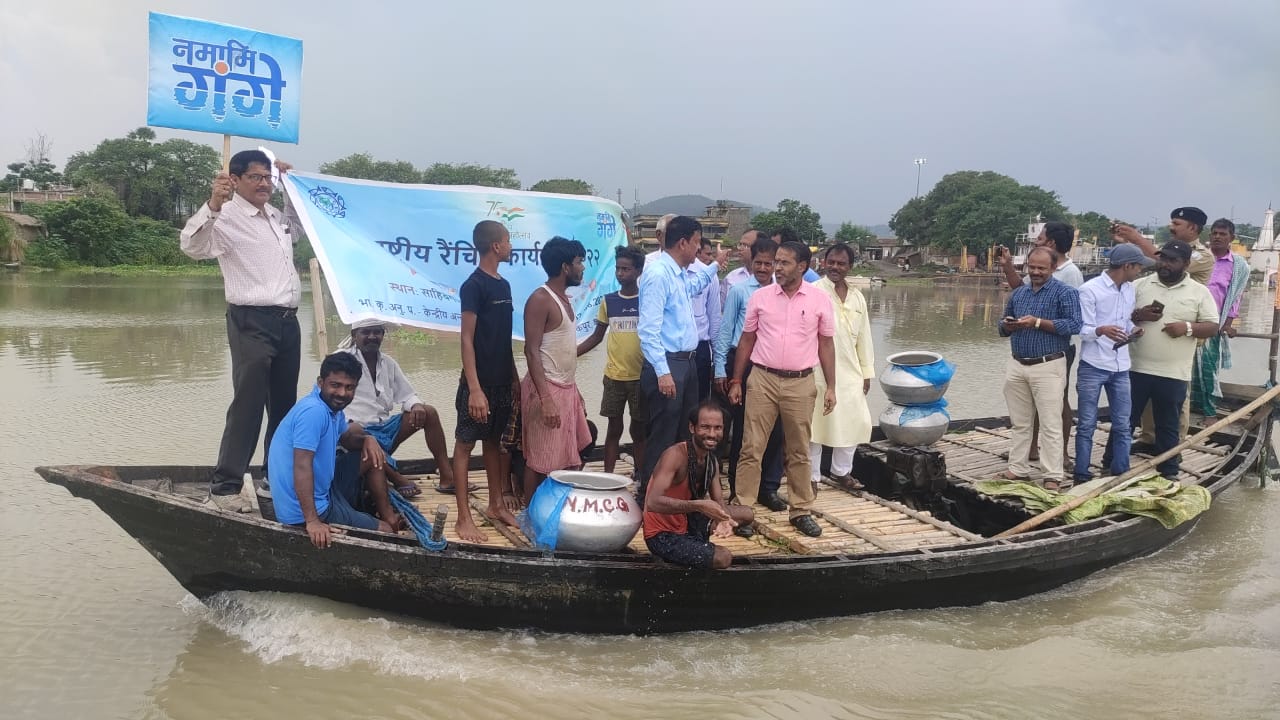 The program was coordinated by Dr. Raju Baitha and Shri Mitesh H. Ramteke. The ICAR-CIFRI, Barrackpore did ranching by releasing 2 Lakhs wild fish germplasm of Indian Major Carps (Labeo rohita, Labeo catla and Cirrhinus mrigala) and Labeo calbasu in the Ganga River at Mukteshar Ghat, Sahibganj, Jharkhand under "National River ranching program". In his inaugural address, Shri Yadav stated that the river ranching programs are real efforts to rejuvenate the declining stocks of Indian Major Carps and other fishes which will help in improvement of their catch for better livelihood of the fishermen community.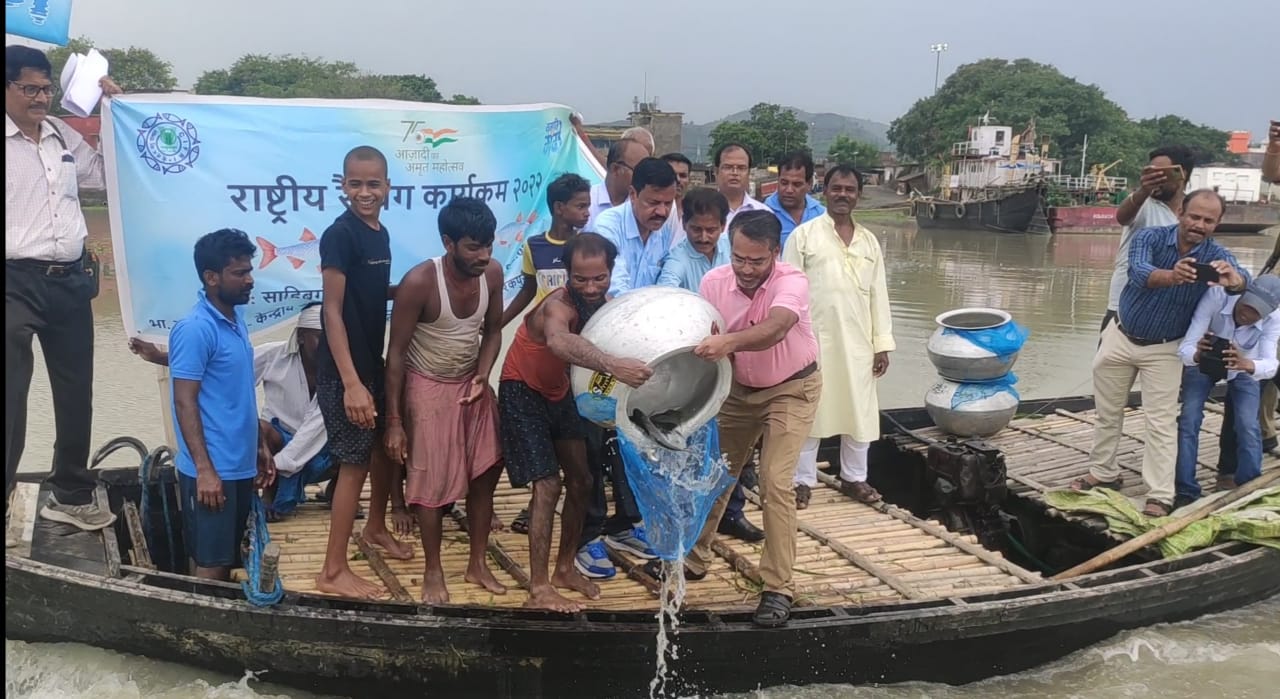 The importance of ranching and conservation and further, its impacts on the socio-economic development of the fishers's community of the River Ganga was highlighted by Shri Yadav. Dr. B.K. Das, Director, ICAR- CIFRI, Barrackpore underlined that ICAR-CIFRI has released 58 lakhs of fish seeds in different locations along the Ganga River in Uttarakhand, Uttar Pradesh, Bihar, Jharkhand and West Bengal. During the public awareness campaign, fish conservation, especially "Hilsa and Dolphin Conservation" was much emphasized, Dr. Das sensitized the fishers 'community to become flag bearer in the efforts of conserving the Gangetic Fishes including prized Hilsa and Dolphin.